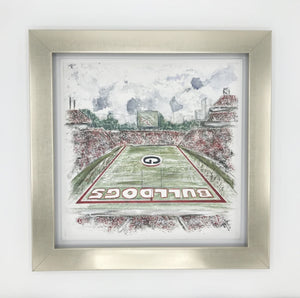 Go Dawgs!  Sic 'em!  Ooo!  Ooo! Ooo!
Sanford Stadium is the on-campus playing venue for football at the University of Georgia in Athens, Georgia. The 92,746-seat stadium is the tenth-largest stadium in the NCAA.

This is a hand-signed and dated Georgia Jane paper print is 11x11 and perfect for the Bulldog household. Frame not included.